We have been working for the past few months on changing how we think about packaging. And, are adopting several new practices to reduce our impact on the planet. Leading up to Earth Day this year we promoted new products and procedures that will leave a more gentle footstep on our planet.
At Bufkor we have over 120 years of experience making signature jewelry displays and packaging. Our brand's philosophy is quality one-stop-shopping. From concept to design, to manufacturing and logistics, our team can do it all.
Now, we are proud to add Eco-Friendly packaging to our repertoire.
Why should my brand consider changing to eco-friendly packaging?
In today's modern world, sustainability is playing a very important role in purchasing decisions. Therefore, consumers are evaluating factors such as the ethical footprint of their purchases, sustainable designs, as well as sustainable materials used in the packaging and the products themselves. And, they are willing to reward companies who share their value system.

This shift in focus of both retailers and consumers towards eco-friendly products has led to an adjustment in the way many companies are approaching sustainability when discussing their Corporate Social Responsibility. Sustainability is a growing concern for many corporations and consumers. So, using 'green-packaging' is an actionable way a brand can demonstrate its commitment to a smaller carbon footprint.
On the plus side, having sustainable packaging can be a competitive advantage. A report on Conscious Consumers by BBMG discovered that, in the United States, 87% of consumers saw themselves more likely to buy products from brands that are committed to environmentally friendly practices. As such an important marketing asset for brands, packaging has become increasingly inseparable from brand identity and eco-friendly initiatives. Implementing eco-friendly packaging into your brand's operation will soon be considered a necessity. A recent study found that 37% of consumers in the U.S. prioritize sustainability when making purchasing decisions. And 30% of consumers are willing to pay a premium for products that deliver on sustainability claims. When it comes to packaging, according to a study by McKinsey, over 70% of consumers are willing to pay more if a product comes in eco-friendly packaging.


Introducing the Genesis Collection
Our teams went back to the drawing board to design a new collection that was sustainable from the roots to the tips. And the result from this multi-disciplinary team is nothing short of spectacular.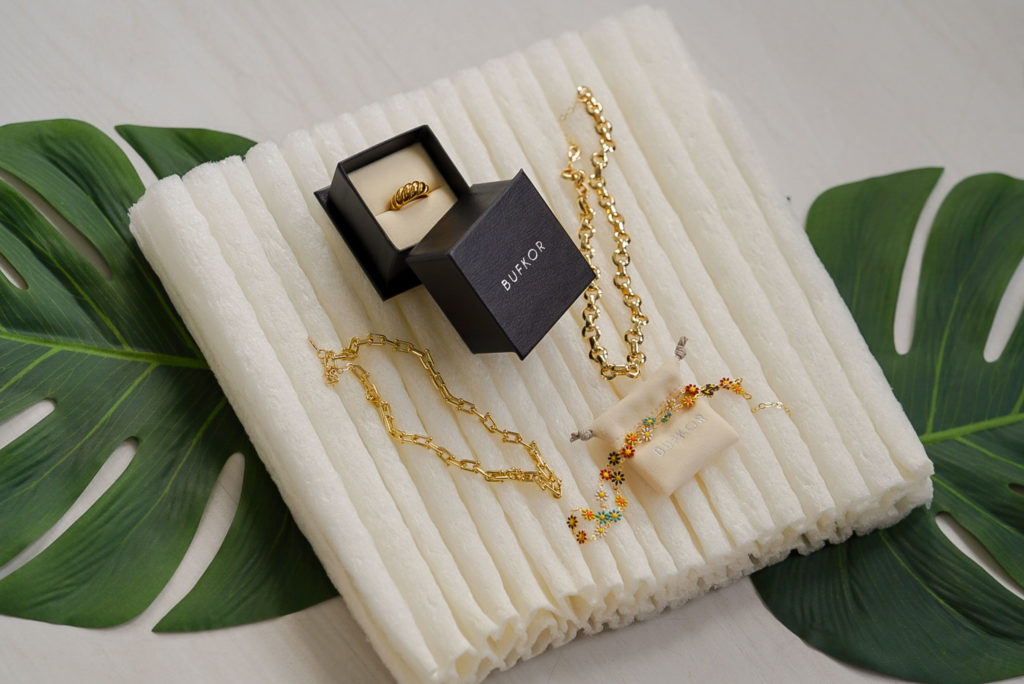 What makes Genesis eco-friendly?
Quality is in our DNA, which is why we have searched for high-quality sustainable materials that will not only meet the changing needs of your customers, but also capture your brand's true essence.
For this collection, we start by building our boxes out of FSC certified chipboard. Chipboard is a green material because it is made from recycled materials such as waste wood or sawdust. These materials are gathered, chipped, shredded, and then dried to create a uniform mixture, which is then pressed together to create the final product. Once it has served its purpose, it can then be recycled and start the cycle over again.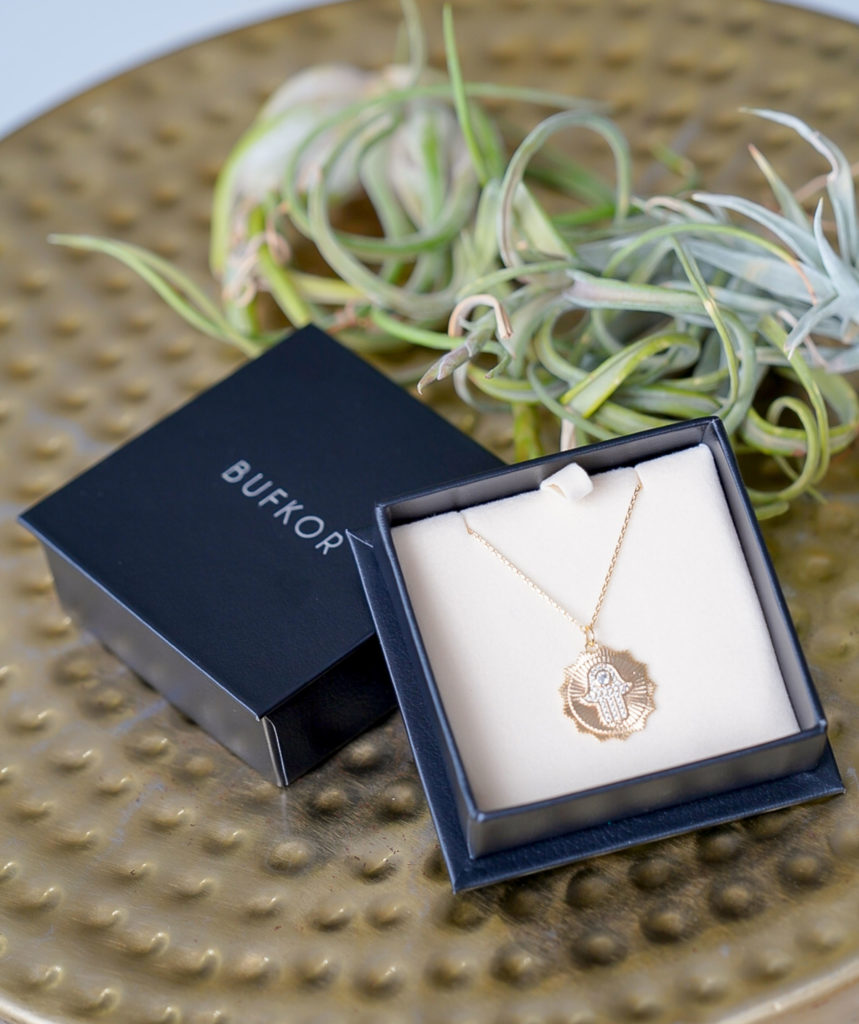 The interior pads are covered with a fabric made out of recycled plastic bottles that are fished out of the sea, and then upcycled to a luxurious velvet with a soft touch! This fabric contains 100% post-consumer waste PET- Bottles. The recycling of post-consumer waste into a long-lasting product is an enormous contribution to help reduce waste that goes into landfills or into our oceans and ends up hurting the marine world.
Our box's exterior is wrapped in a 100% Organic, plastic-free, colored coating on an FSC® certified kraft base. This coating contains zero petroleum-based compounds, hazardous chemicals, and solvents and only uses natural, organic compounds. FSC® Certified – Meets EU Reach, RoHS, CPSIA, EN71, and TSCA Requirements Recyclable – Repulpable – Plastic Free.
Plus, this collection also uses a natural, solvent-free glue.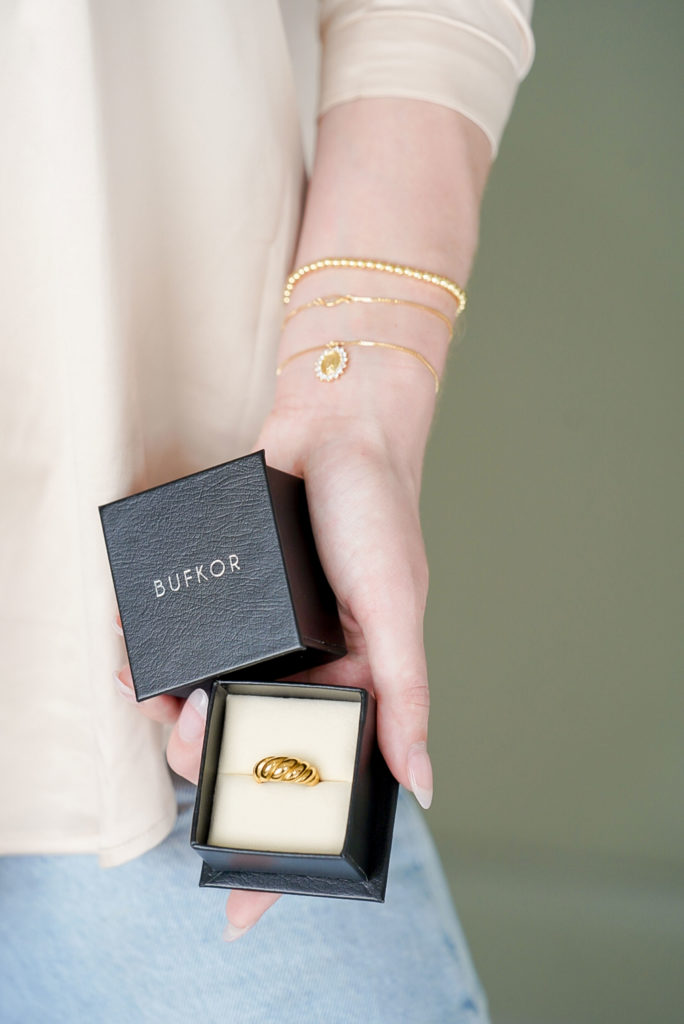 At Bufkor we are here to help your brand make the shift into sustainable packaging with our new Genesis Collection. Click here to start customizing!