For some time now, we have been working on how we think and design our packaging. As of this year, we have adopted some new practices that are aimed at reducing our impact on the planet by introducing some eco-friendly packaging alternatives.
Therefore, leading up to Earth Day we posted on our social media accounts some of the new initiatives we are adopting as a group.
Eco-Friendly Packaging Initiatives
Below are some of the initiatives we have adopted this year:
1. Eliminating Plastic Bags
By year-end 2021, we will be eliminating 1 million plastic bags from our packaging, and replace them with paper bags.

Did you know it takes 1,000 years for a plastic bag to degrade in a landfill? Unfortunately, the bags don't break down completely. But instead, photo-degrade, becoming microplastics that absorb toxins and continue to pollute the environment.1

American Chemical Society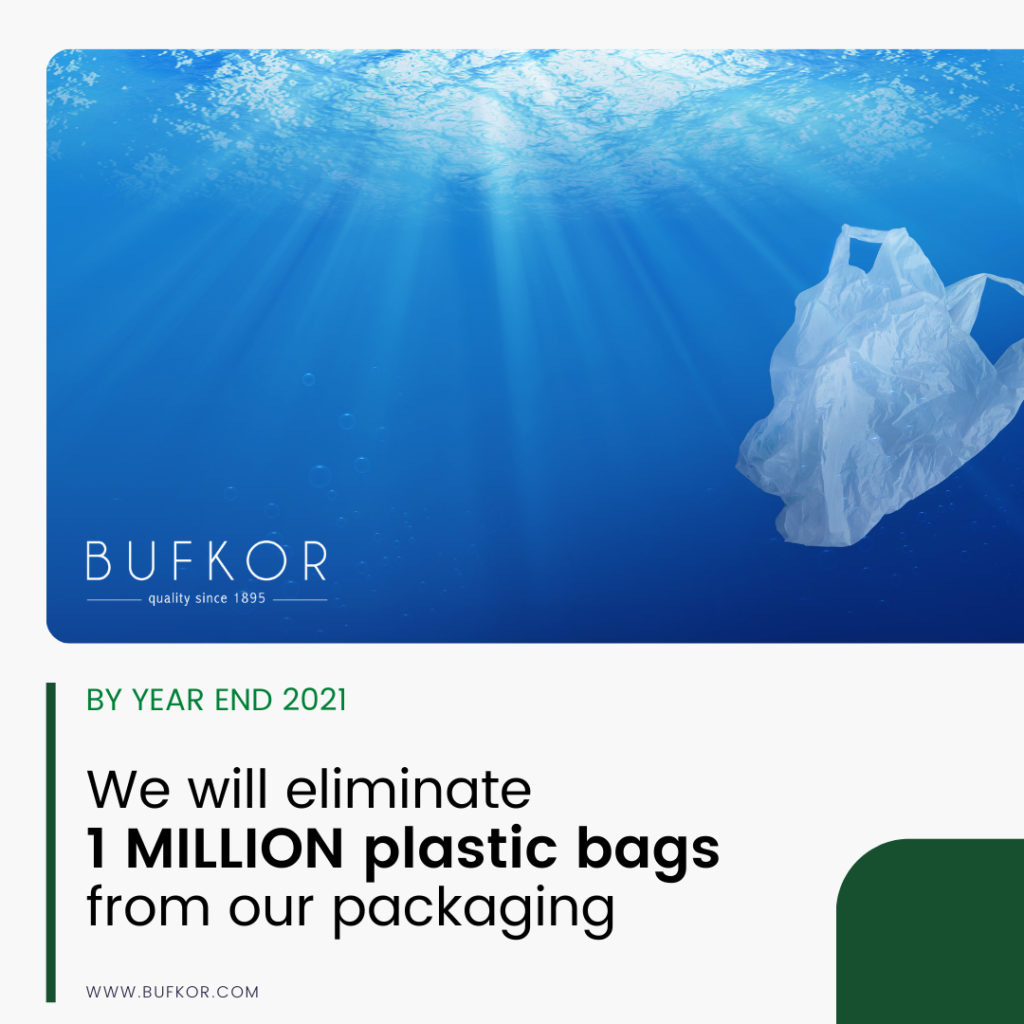 2. Eliminate Plastic Tape
By year-end 2021, we will eliminate 5,000,000 feet of packaging tape. Consequently replacing it with paper tape.

Did you know traditional plastic adhesive tapes are not recyclable? Most importantly, these plastic tapes can contain PVC or polypropylene, which on their own could be recycled with other plastic films, but are too thin and small to be separated and processed as tape. 2

Katherine Gallagher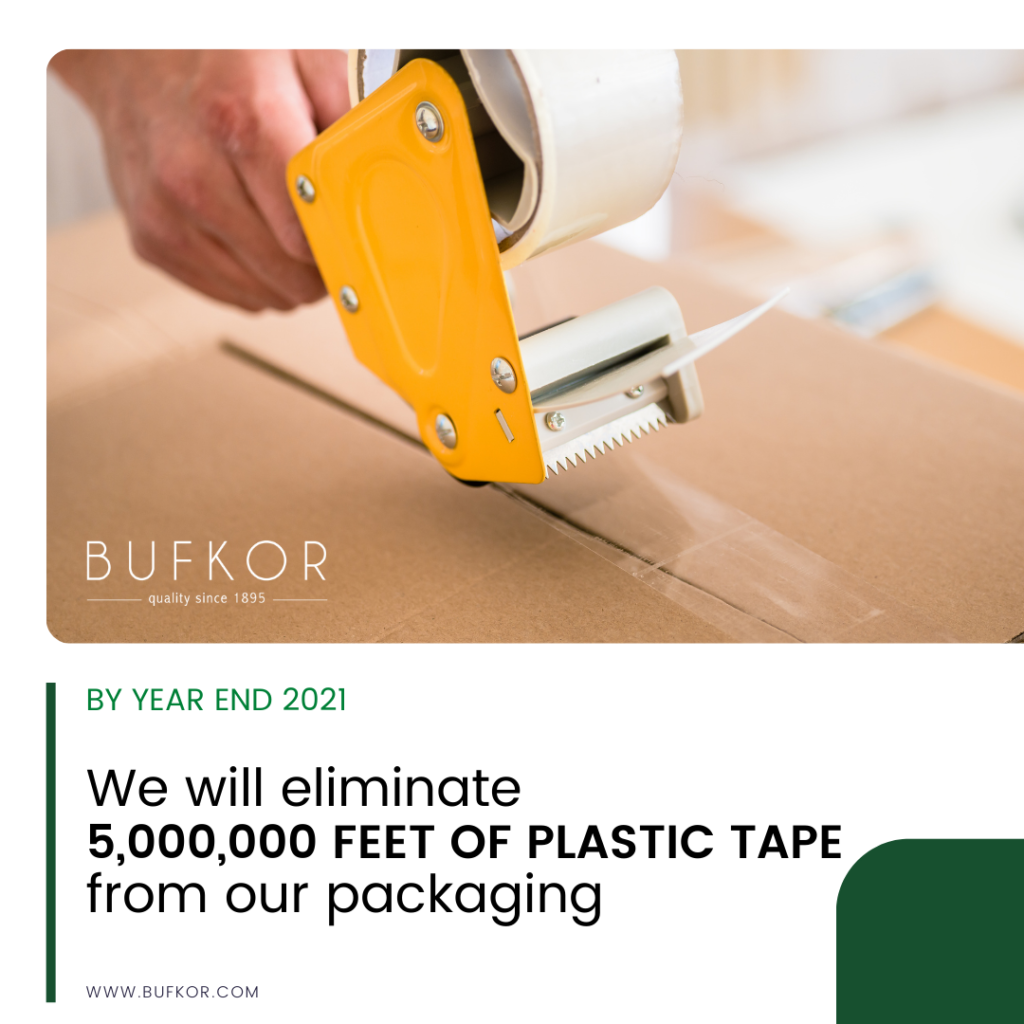 3. Using Natural Glues
By year-end 2021, we will use water soluble, non-solvent based glues in our products.
Did you know [Water-based adhesives are] environmentally friendly and are an economically viable alternative to solvent-based adhesives. One of the major advantages of waterborne adhesives is the absence of volatile organic compounds (VOCs)… Waterborne adhesives are usually considered very environmentally friendly." 3

Polymer Properties Database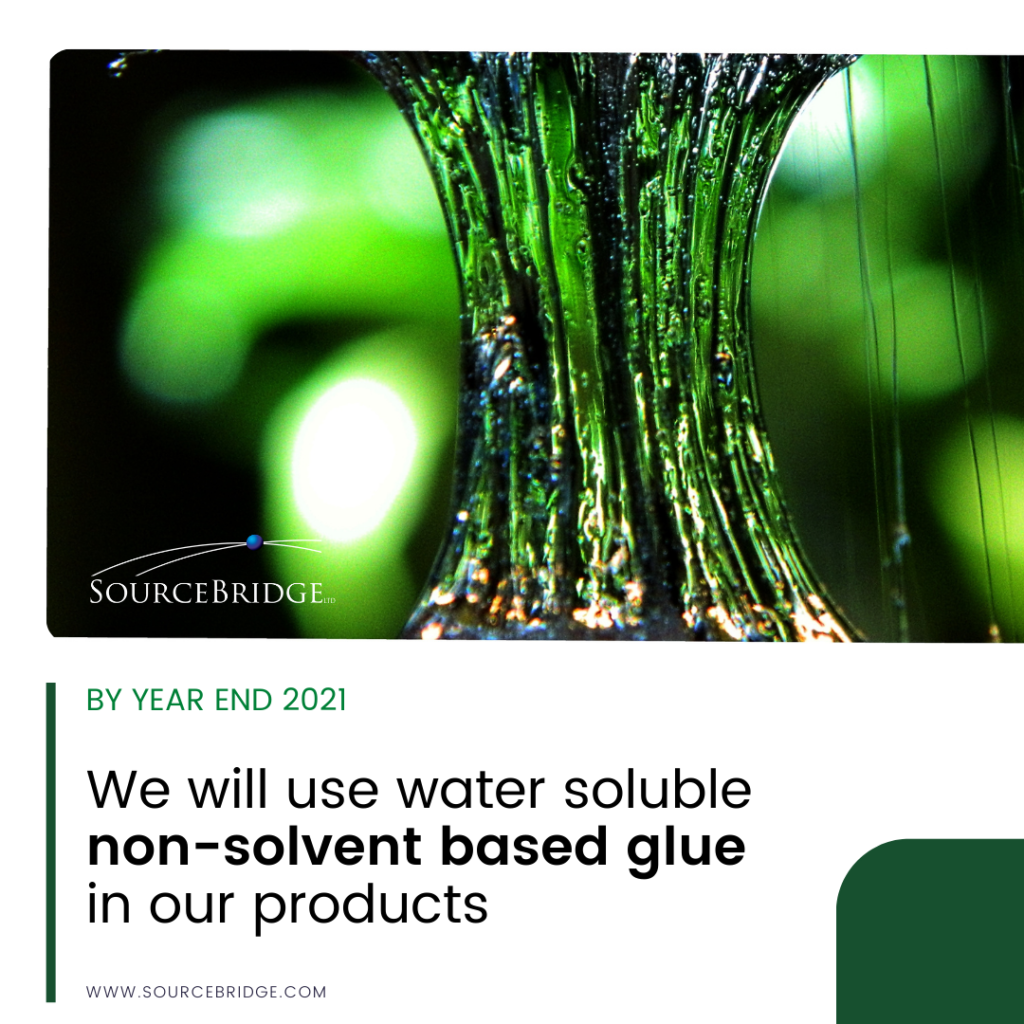 4. Using Recycled Leathers
Starting Q2 2021, we will be offering products made of recycled leathers that were retrieved from tanneries.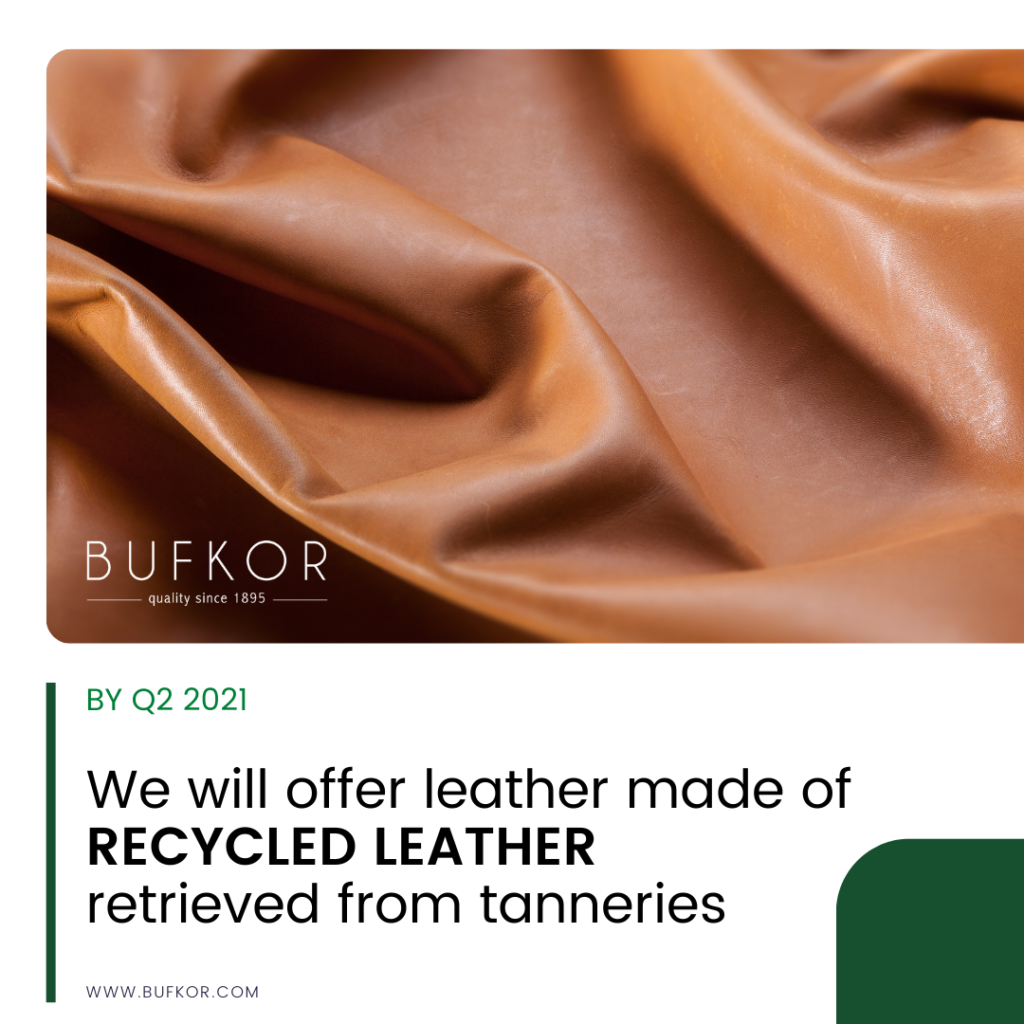 5. Replacing Plastic Shells
By year-end 2021, we will be replacing plastic shells in some of our packaging lines and replacing them with cornstarch shells.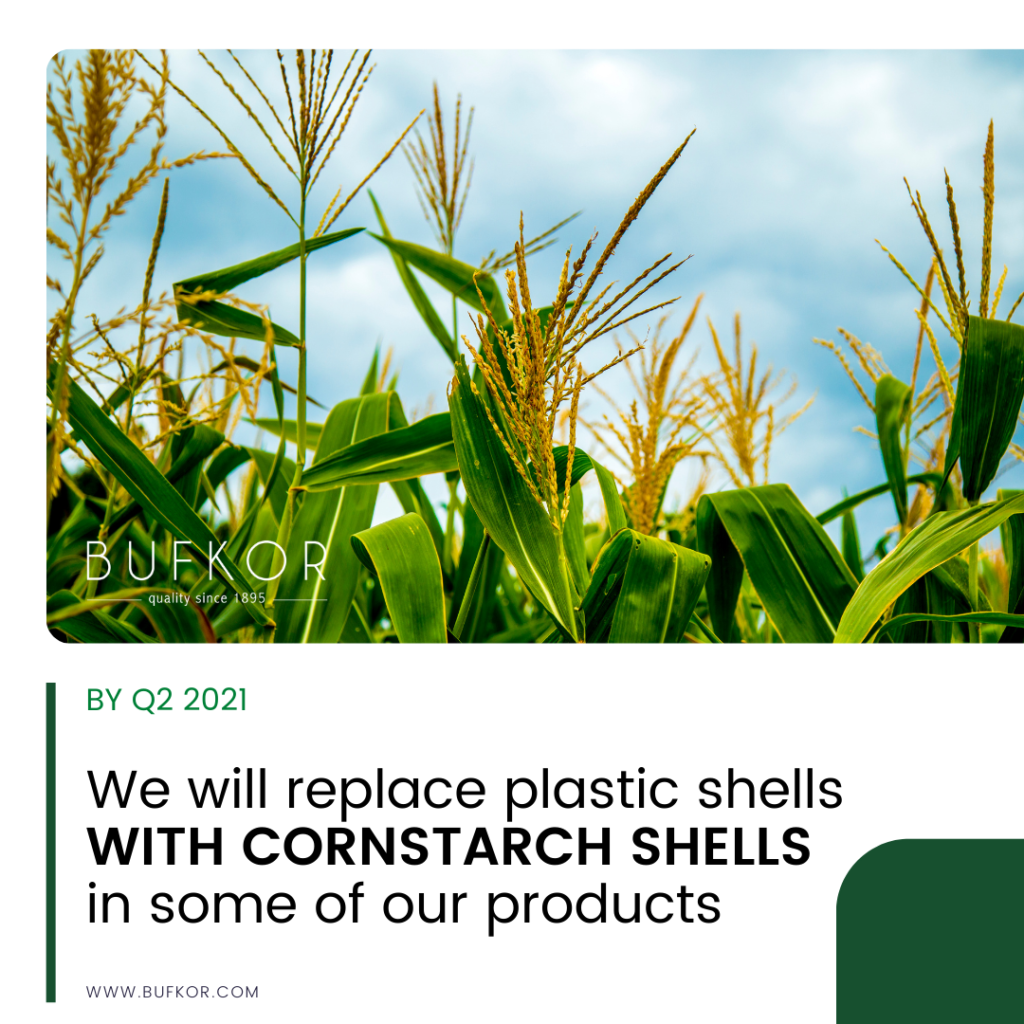 6. Eliminating Packing Foam
Likewise, by year-end 2021, we will be replacing packing foam with a green-cell foam that dissolves harmlessly in water.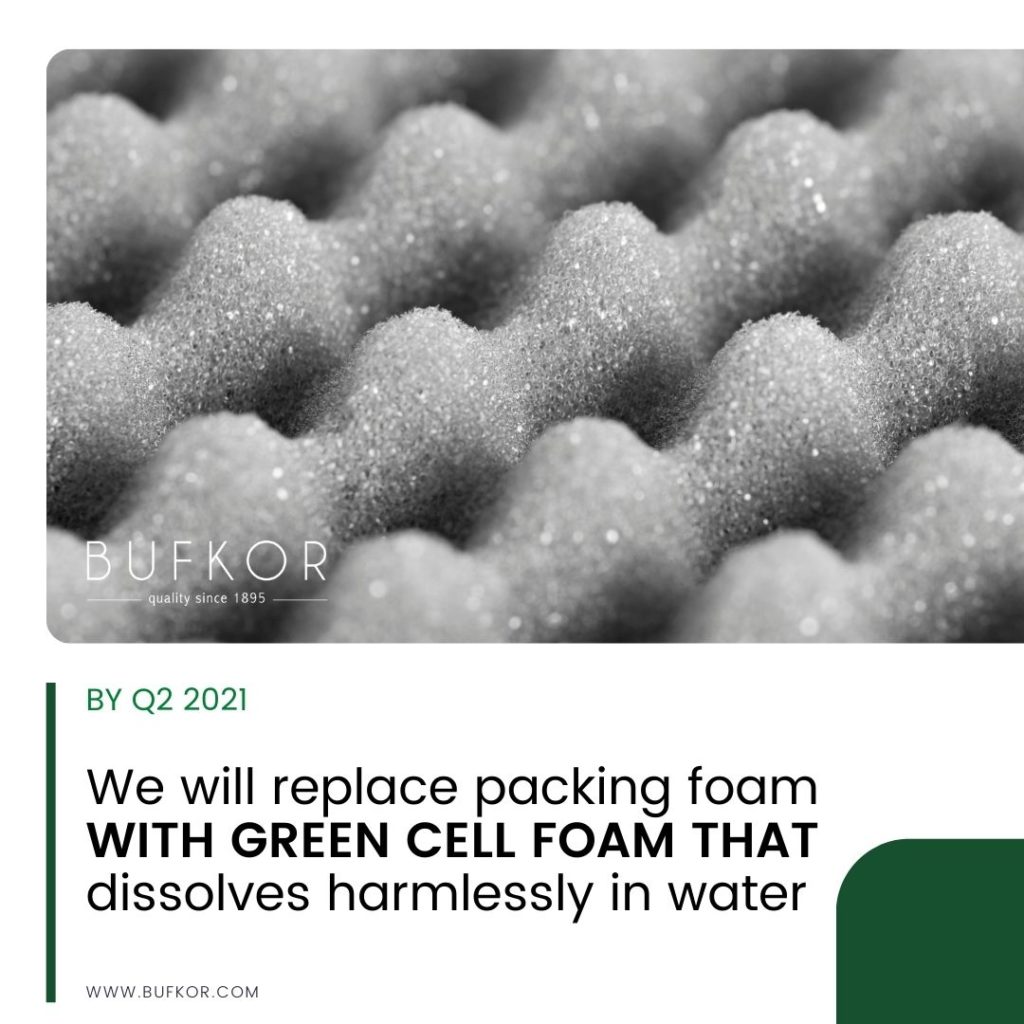 At Bufkor we are committed to improving the communities we live and work in. This year we have taken it upon us to make some changes that will make our company more Eco-friendly. Don't hesitate to give us a call If you are interested in our eco-friendly packaging alternatives.

Making the world a better place one box at a time.
---
ACS Publications. 2020. "Degradation Rates of Plastics in the Environment," Pages 3495, 3499-3500, 3503. https://pubs.acs.org/doi/10.1021/acssuschemeng.9b06635
Katherine Gallagher. Tree Hugger Sustainability for All. 2021. "Is Tape Recyclable?" https://www.treehugger.com/is-tape-recyclable-5083466
Go Graphics Outputs. 2021. "Water vs. Solvent-Based Adhesives" "https://go.gographicsoutput.com/blog/water-vs-solvent-based-adhesives"